Code. Build. Integrate.
Connect with the Epic network faster.
Open.epic speeds the integration and innovation process, whether it's with our organizations, one of their third-party application providers, or a device manufacturer. With clear ways to help connect, groups who use Epic are some of the most connected organizations in the industry.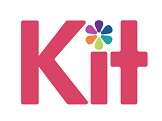 The App Orchard now supports Kit, your way to develop apps and extracts using historical data from the Caboodle data warehouse. Sign up for our App Orchard developer program for the whole Kit and Caboodle.
Code

The App Orchard is where developers can learn about and access Epic's APIs and list their apps for Epic community members to explore and acquire.